What cards are you protecting with Ironguard Supplies? Are they old? New? Graded? Ungraded? Are they sports cards? Entertainment cards? CCGs? Someday, the cards you're protecting may be sold at auction, and bring in good money. Check out the Hake's auction items below, and see how well cards can sell – you may think twice about how well you're protecting your greats. You may even see something you want to bid on!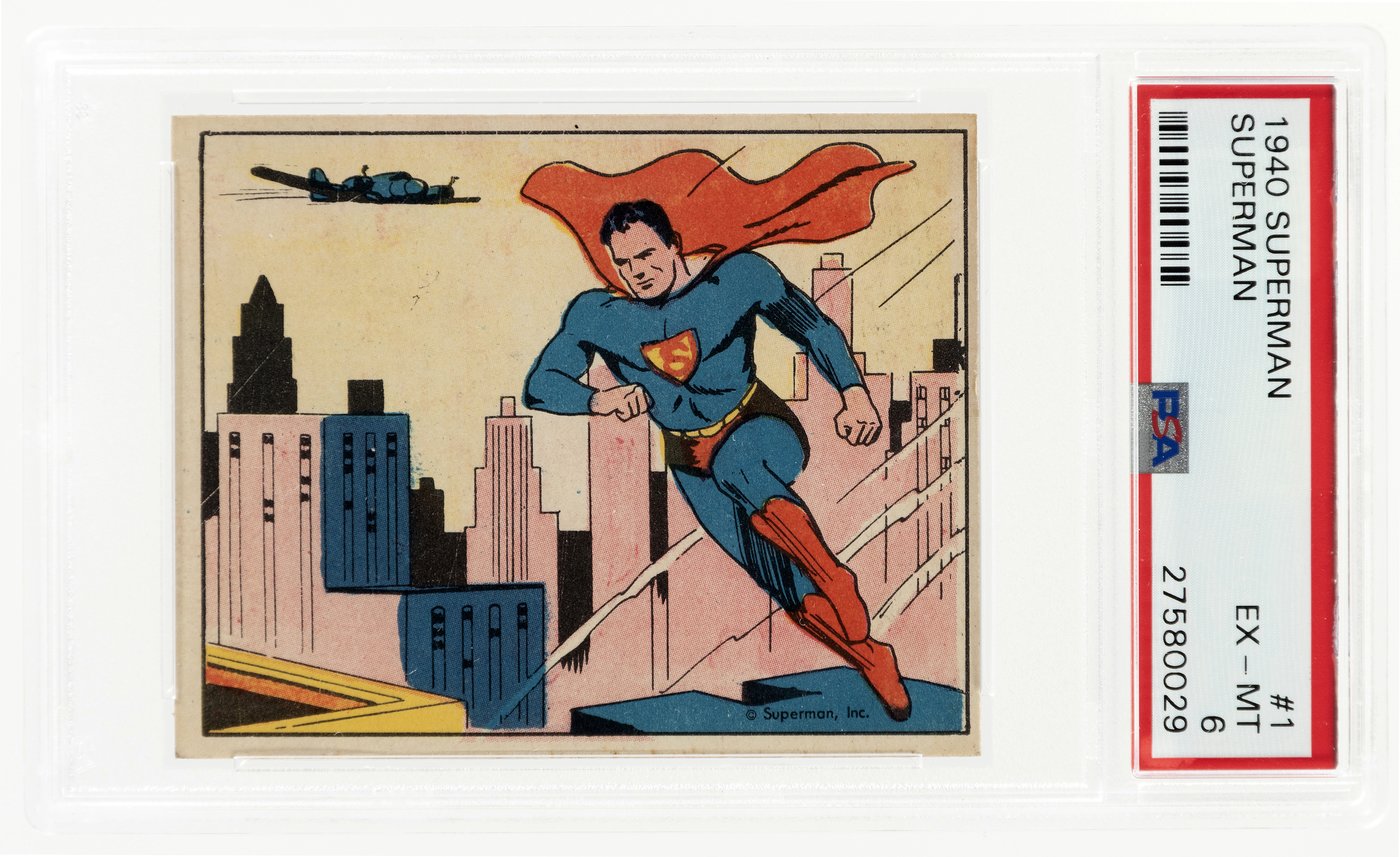 Superman Trading Card #1 PSA 6 (1940)
Did you know, that when grading vintage trading cards, the #1 card and the last-number card are always the ones that take the brunt of the rubber band damage? So a PSA 6 on a #1 Superman card (from 1940!) is actually a pretty good grade. Other cards from the 72-card series are up for auction, as well, but you can't beat #1. CURRENT BID: $7,000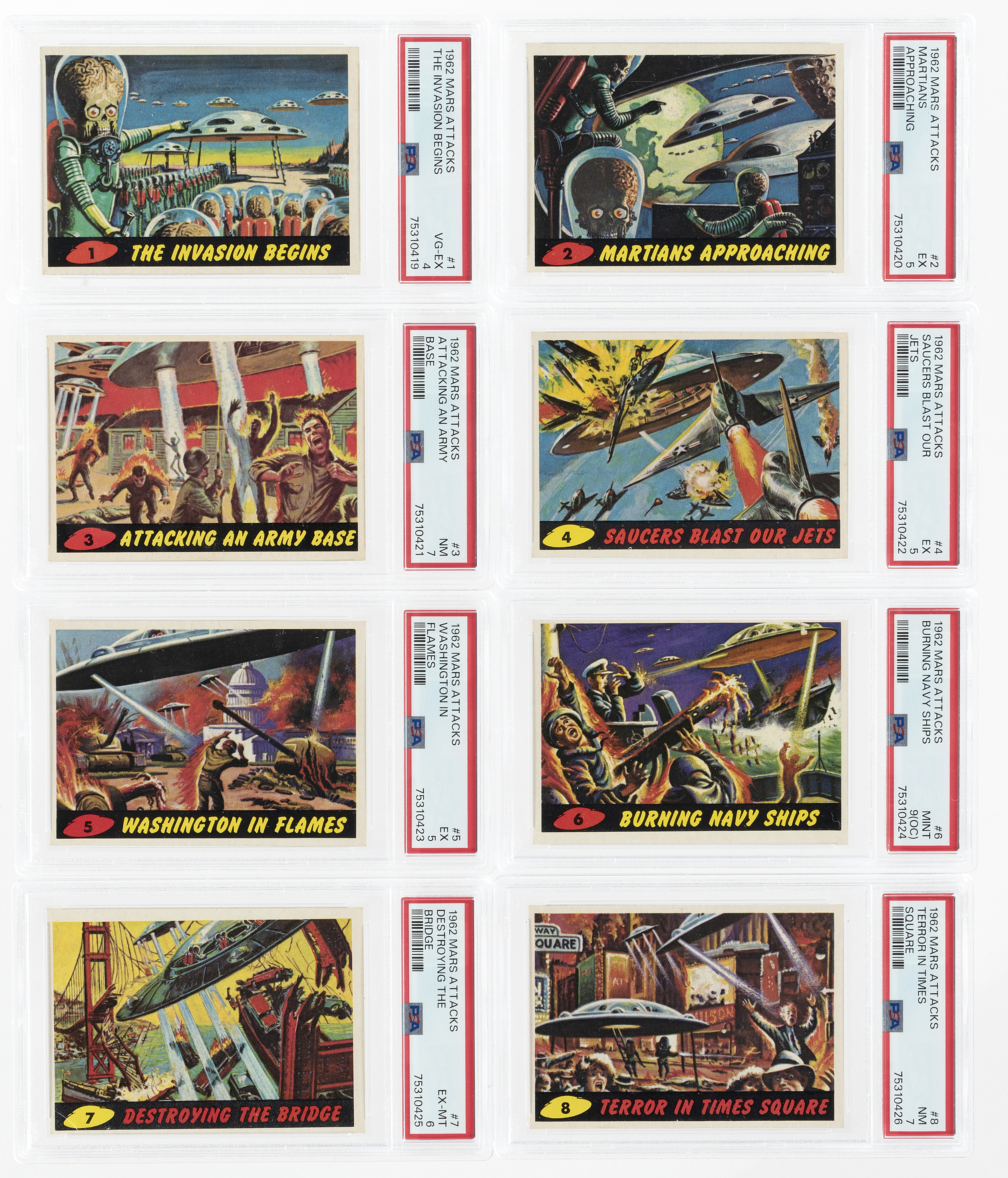 Mars Attacks Trading Cards Set (1962)
Before it was a Tim Burton movie, Mars Attacks was a series of gum cards released in 1962. With each purchase of Space Adventure Bubble Gum, you also got cards depicting the Martians' brutal, unrelenting attack on the human populace. Not only did it inspire Tim Burton, it also inspired many children's nightmares. Now, you can own every card in the 55-card series, each encased in a rigid case, with varying grades. CURRENT BID: $2,500
The Simpsons Sketch Card by Matt Groening Signed
Matt Groening has been behind so many great comics and cartoons, it's hard to imagine him sitting down and drawing pictures on little pieces of cardboard for fans, but he did it, for this limited-edition series of cards put out by Skybox in 1993. 400 redemption cards were put out, and at least 231 were redeemed as of the time of this sketch, but only 17 have been graded, and this one has a grade of 9 out of 10! Own a piece of entertainment history! CURRENT BID: $2,000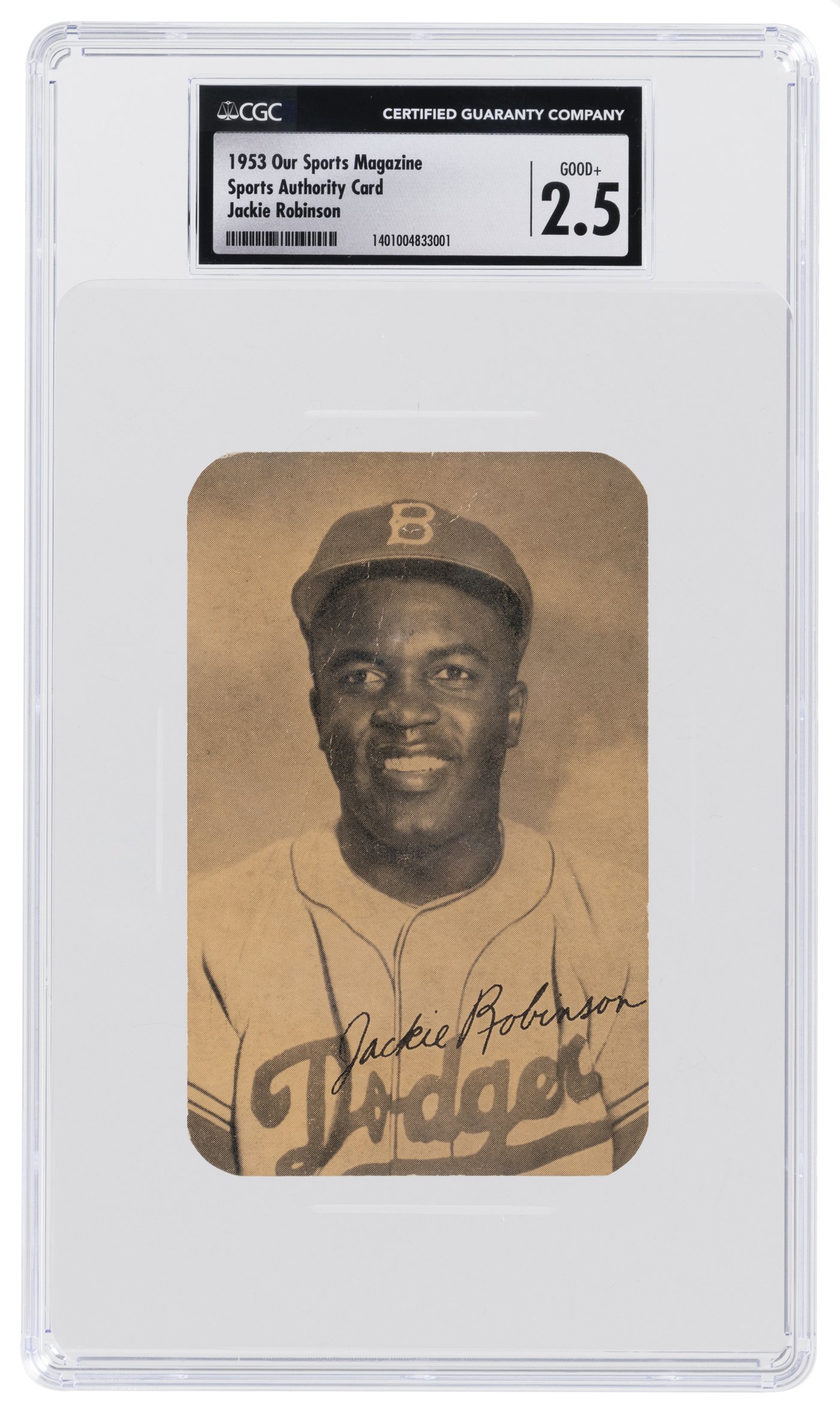 "Our Sports" Jackie Robinson Trading Card
This vintage 1953 mail-away trading card from Our Sports magazine doubled as an ID card for a registered "sports authority," by which they meant someone who read Our Sports magazine, and was therefore an expert on sports. The magazine didn't last long, but you get a copy of issue #2 when you buy this rare card. It's a low grade, but the corners came rounded like that, and it's got that great back that tells you not to argue with the cardholder. CURRENT BID: $3,850.